Power balance shifting from the West to the East: Iran's military chief
May 8, 2023 - 21:56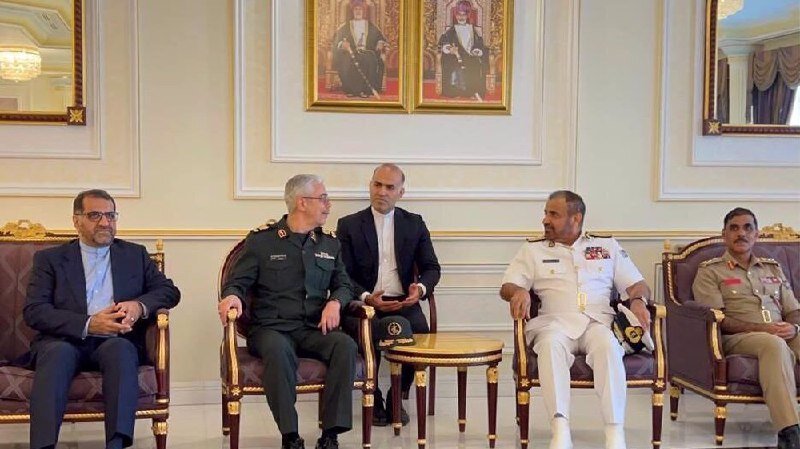 TEHRAN- There are signs that the influence of the United States and its Western allies is waning, Iran's armed forces chief said on Monday, noting the balance of power is changing from the West to the East.
Major General Mohammad Hossein Baqeri made the comments at a meeting with his Omani counterpart Lieutenant General Abdullah bin Khamis al-Raisi in Muscat, the Omani capital.
General Baqeri also called the Persian Gulf and wider West Asia among the most sensitive locations in the globe.
"Nowadays, new signs of a shift in the balance of power from the West to the East are emerging. It should be noted that the future belongs to our region and Asia," he highlighted.
The general added that Tehran would host a significant conference on the new international order, which will be attended by a number of nations, including Oman.
Lauding Iran and Oman's warm, friendly, and close relations, he also emphasized the necessity for enhancing security cooperation along the common maritime border.
Baqeri also stated that Iran is willing to develop a program for cooperative intelligence and patrol operations in the battle against drug trafficking and invited the Persian Gulf Arab nation to engage in joint naval drills with Iran.
The chief of staff of Oman's armed forces, for his part, emphasized that regional governments' cooperation and solidarity will ensure regional security.
The Omani general also praised the recent rapprochement between Iran and Saudi Arabia, which was achieved through a deal mediated by China, saying that it will reduce foreign involvement in the region and boost regional security.
In recent years, Iran and Oman have conducted a number of joint naval exercises.
The Iranian Navy and the Royal Navy of Oman conducted a combined military exercise in the Strait of Hormuz and the Sea of Oman in December 2021.