By staff and agencies
EU will stand by nuclear deal, Mogherini says
January 16, 2017 - 20:13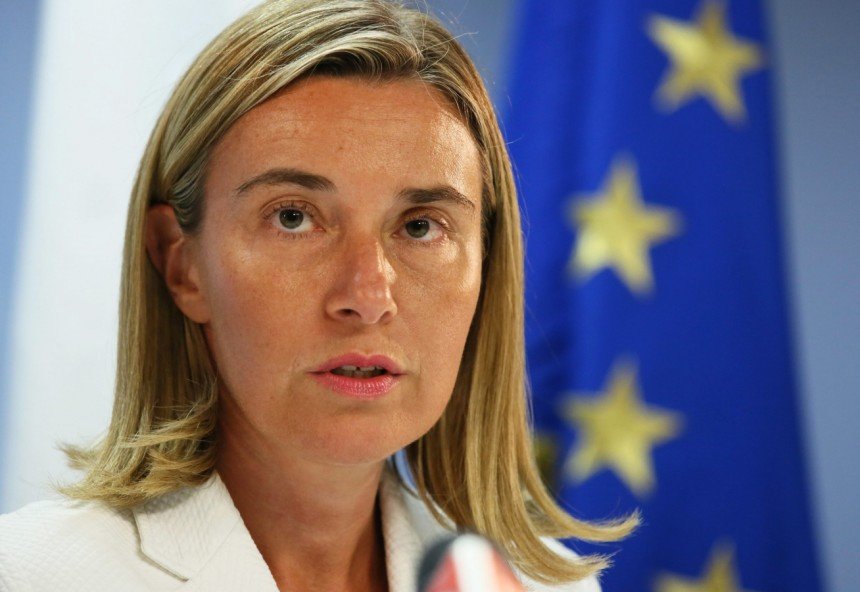 EU foreign policy chief Federica Mogherini said on Monday that the EU will stand by the Iran nuclear accord.
"It is proof that diplomacy works and delivers... The European Union will continue to work for the respect and implementation of this extremely important deal, most of all for our security," AFP quoted Mogherini as telling reporters as she went into an EU foreign ministers meeting.
The agreement "has delivered both on the nuclear-related commitments Iran took and on the firm determination of the international community to fully implement this deal", she said.
As far as the EU was concerned, the accord had resulted in increased trade and economic ties, "which is really significant", she added.
British Foreign Minister Boris Johnson, who spoke to the press ahead of the EU ministers meeting, also said the accord must be maintained.
According to EUobserver, U.S. President-elect Donald Trump said in an interview on Monday that the nuclear deal is "one of the dumbest deals I have ever seen".
Iran and the six major powers (the U.S., Britain, France, China, Russia and Germany) finalized the text of the JCPOA in July 2015 which took effect on January 16, 2016.
In a speech to a conference of the American Israel Public Affairs Committee (AIPAC) in Washington in March 2016 Trump claimed that his "number one priority is to dismantle the disastrous deal with Iran". However, he later backed down from his rhetoric saying it was difficult to violate a deal which has been approved by the UN Security Council.
Last November Mogherini said the JCPOA is a "multilateral agreement" and that she is tasked to guarantee its full implementation.
EU foreign ministers also issued a statement last November reiterating the 28-nation bloc's "resolute" commitment to the implementation of the nuclear agreement.
NA/PA