Iran's Zarif makes surprise visit to Turkey amid Arab rift 
June 7, 2017 - 21:22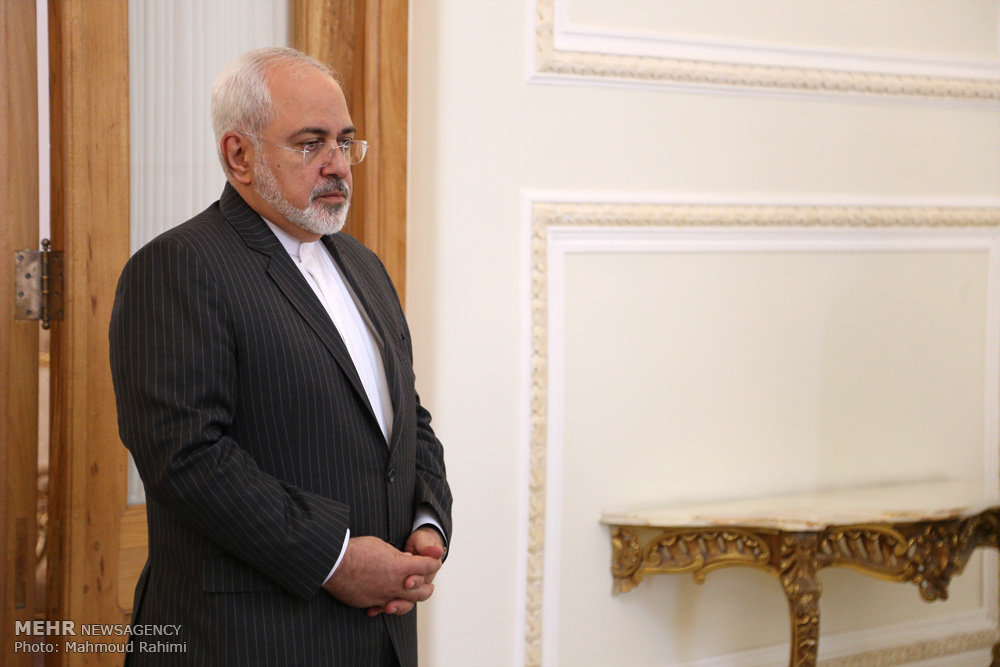 TEHRAN – Iran's Foreign Minister Mohammad Javad Zarif made an unannounced visit to neighboring Turkey on Wednesday as the row between Qatar and other Arab countries is further altering Middle East politics. 
"Dr. Zarif's visit to Turkey was made as part of continuous consultations between officials of the two countries on bilateral relations and regional issues, particularly Syria," Foreign Ministry spokesman Bahram Ghasemi said.
Turkey and Iran do not agree on the situation in Syria. Tehran backs Syrian President Bashar al-Assad, as opposed to Turkey which demands him step down.
The two, coupled with Russia, are main players of the Astana talks which seek to work out a political solution to the crisis, on for seven years now.
On May 4, the three countries signed a document during the fourth round of the Syrian talks in Astana, Kazakhstan, to form four "de-escalation zones" in Syria.
The most significant achievement of a three-pronged diplomatic effort since the beginning of 2017 to reduce bloodshed in a war now in its seventh year, the deal brought together three consequential actors in the conflict from opposite sides.
While the Syrian crisis has driven a wedge between Tehran and Turkey ever since 2011, the rift between Arab caliphates have led them into an ad-hoc alliance that some believe represents the best chance to mend fences.
A fierce spat between Qatar and leading Arab nations has shifted Qatar closer to Turkey and Iran.
Seven countries, including Saudi Arabia, the United Arab Emirates, Egypt, and Bahrain, severed diplomatic ties with the energy-rich monarchy on Monday, accusing it of backing Tehran and Islamist groups such as the non-violent Muslim Brotherhood.
Doha now faces an acute economic situation as it imports 80 percent of its food, mainly from Arab neighboring countries.
Tehran and Ankara have denounced the move, backing Doha.
"Neighbors are permanent; geography can't be changed. Coercion is never the solution. Dialog is imperative, especially during blessed Ramadan," Zarif tweeted, reacting to the development.
Also, Iranian officials have offered to send food to Qatar by sea.
Turkish President Recep Tayyip Erdogan voiced support for Qatar on Tuesday, saying he intends to "develop" ties with the embattled state hit by sanctions from Saudi Arabia and its allies.
"Let me say at the outset that we do not think the sanctions against Qatar are good," Erdogan said in a speech in Ankara.
"Turkey will continue and we will develop our ties with Qatar, as with all our friends who have supported us in the most difficult moments," he added in reference to last year's failed coup.
Turkey and Qatar share similar stances on Syria.
AK/PA