By: Ebrahim Fallahi
SEO aims to draw more global investors
October 30, 2017 - 20:8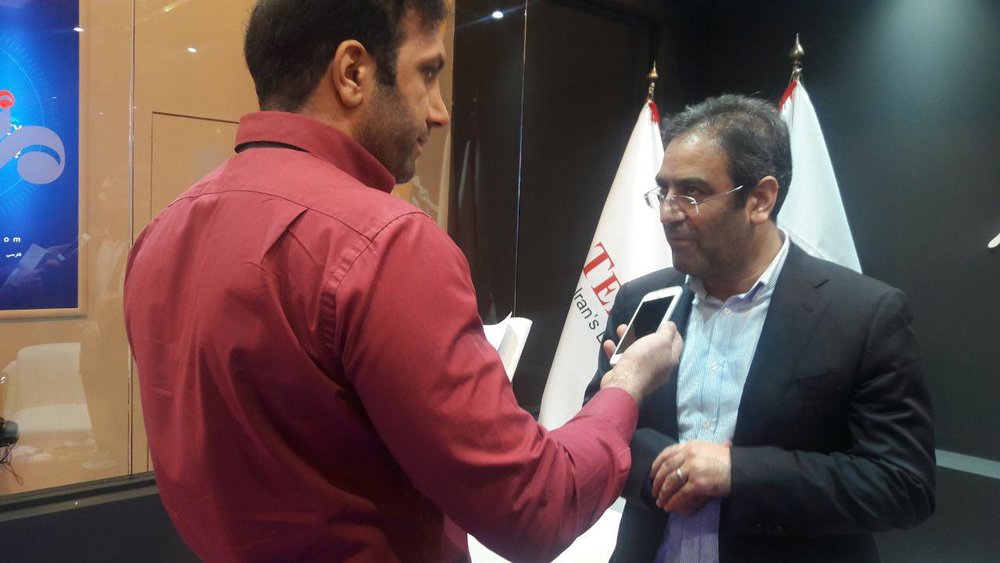 TEHRAN - One of Iran's Securities and Exchange Organization (SEO)'s main goals is to attract more foreign investors to the country's capital market through holding a series of international conferences to introduce this market, SEO Head Shapour Mohammadi told the Tehran Times in an interview on the sidelines of the 23rd Press Exhibition on Sunday.
"SEO is pursuing this goal through holding a series of international conferences to introduce the country's capital market as good as possible," Mohammadi said.
For instance, the official mentioned a seminar called "Iran Capital Market: Higher Diversity, Higher Return" to be held on Kish Island, southern Iran, on Tuesday.
According to Mohammadi, 50 high-ranking international lecturers and panelists from 17 different countries are going to participate in the seminar to exchange ideas and share experiences on Iran's untapped market with its great potentials.
The seminar will be inaugurated by Iranian Finance and Economic Affairs Minister Masoud Karbasian.
Many Iranian capital market entities will participate in this event, which marks this seminar as a great opportunity for networking among Iranian capital market members with their foreign counterparts.
"There will also be an international exhibition on the relevant topics with many international companies and individuals attending and visiting," he noted.
The head of Iran's SEO believes that the implementation of nuclear deal known as joint comprehensive plan of action (JCPOA) has opened the country's market gates to the world and has facilitated the presence of foreign investors in the country's stock exchange.
Asked about the main barriers that foreign investors are facing for activity in Iran's stock market, the official mentioned problems related to money transactions as the main hurdle.
"If this problem is solved, Iran's capital market is completely ready to welcome and support foreign investment," he said.
Mohammadi further stressed SEO's presence in the world renowned organizations and institutes including the International Organization of Securities Commissions (IOSCO), saying "Securities and Exchange Organization has currently an observer status in IOSCO, but we are taking all the necessary measures for becoming a permanent member."
About relationship with other countries' stock exchanges, the director said, "We have signed numerous agreements and memorandums of understanding (MOUs) with counterparts from all over the world."
He mentioned India, South Korea, Greece, Germany and Oman as some of the countries that SEO have signed MOUs with their securities and exchange organizations.
"SEO has signed MOUs with Securities and Exchange Board of India (SEBI), German Federal Financial Supervisory Authority (BaFin), South Korea's Exchange (KRX) as well as Greece and Oman's exchanges and many more."
EF/MA