Tourist camps planned for children, young adults
January 27, 2018 - 20:31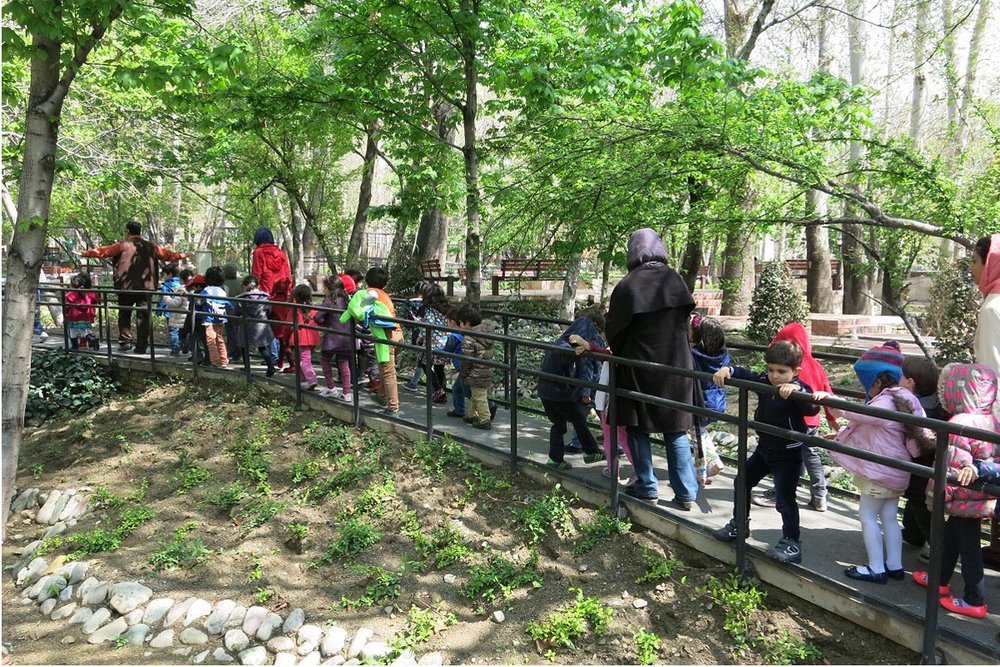 TEHRAN – Iran plans to set up tourist camps special for children and young adults across the country with the aim of fostering a wider tourism culture that entails the role of younger generations.
"Plans to launch countrywide tourist camps dedicated to the youth are in the pipeline," Pouyan Qaem-Maqami, an official with Cultural Heritage, Handicrafts and Tourism Organization, said on Wednesday.
Such campsites will familiarize young explorers with the cultural heritage, handicrafts as well as historical and natural attractions of the country, ICHTO quoted Qaem-Maqami as saying.
He made the remarks in an address to tourism officials, private sector representatives, tour operators and travel associates in a special assembly, held on the sidelines of the 11th Tehran International Tourism Exhibition.
In an innovative approach, the exhibition turned the spotlight on children's and young adults as motivators of travels in their families in order to make their trips more comfortable and convenient.
"Promoting indigenous puppets and dolls besides attending local games … can tap into considerable potentials when it comes to little adventurers."
Elsewhere in his remarks the official stressed the need for modifying conventional tourist sites to suit children "because many of those sites dominantly attract adults."
Qaem-Maqami called on all relevant businesses, organizations in particular the private sector to team up for achieving the goal, saying "the organization welcomes presence of the private sector in this regard."
Filled from corner to corner with ancient bazaars, museums, mosques, monuments, gardens, historical sites, Iran hosts some of the world's oldest cultural monuments, including 22 UNESCO World Heritage Sites. Its varied terrain ranges from desert locales to ski resorts.
AFM/MQ/MG